Our Vision
Using an Evidence Based + Culturally Observed Innovation Process, we leverage trends that lead to breakthrough insights and inspiration that differentiates you from your competition and helps you lead with market disruption.
From front end inspiration to filling the pipeline, Ebco provides companies with differentiated research that leads to breakthrough innovations.
Future project spaces, innovation platforms and opportunities for the business.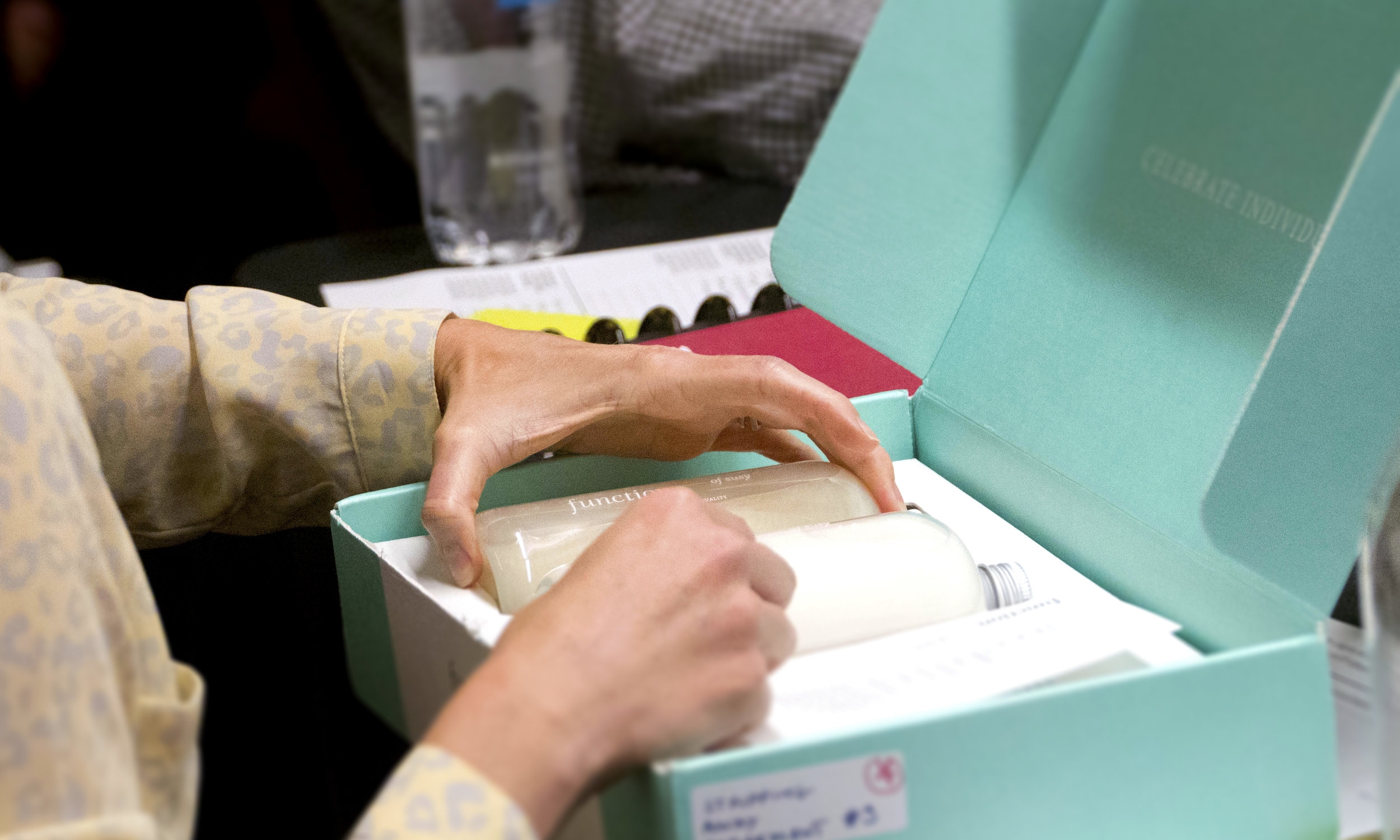 New Channels and Disruptions
Market disruptions and ways of doing business in a rapidly changing environment.
Building the Business Case
Direction on company wide investments and initiatives.
Product and Service Development
The inspiration for developing and launching new products and services.
Our Experience
Collectively, Ebco and its team of trend and consumer experts have direct experience with more than a dozen industries and many top tier brands (many of them global).
You're in excellent company.
A selection of Ebco's awesome clients.
our team
Ebco is led by consumer research expert Erin Mays and market and trend expert Kalyn Rozanski, experienced professionals and trusted advisors who are passionate about trends and consumer behavior and using what they know to arm you with the information and inspiration you need to take informed strategic action.
Erin Mays
Managing Partner [+]
Design strategist and researcher with deep expertise in innovation and product design.
Erin specializes in leading comprehensive research programs using an array of methodologies including in-depth interviews, ethnographies, collaborative work sessions, and usability testing.

Prior to forming Ebco, Erin served as a vice president for Sterling Brands and Senior Design Strategist at Karten Design. She holds an MBA in Design Strategy and dual bachelor degrees from UCLA in Design and Anthropology.

Kalyn Rozanski
Managing Partner [+]
Accomplished trend researcher & strategist in innovation and product development.
Kalyn is known for her vision and insights. She is a constant consumer of voluminous amounts of information across categories and industries in search of meaningful emerging patterns. She also is an expert at interpreting and communicating what those patterns will mean to your brand in terms of future consumer and market desires and behaviors.

Previous to joining Erin to form Ebco, Kalyn worked for some of the top creative agencies in the world, providing trend insights to executives at top tier organizations such as Anheuser Busch, American Standard, Bayer, Kimberly Clark, Procter and Gamble, Green Mountain Coffee, and Nike.

Business Development + Marketing
Ben Chaib
VP of Client Relationships and Growth Strategy [+]
Expert in developing new business ventures and client relationships.
Ben Chaib is an executive level professional with keen expertise in identifying new business opportunities and growing existing client relationships. He does this with a thoughtful and comprehensive approach to understanding a client's culture, industry, and challenges. Clients come first for Ben, making sure they are well taken care of and that Ebco is consistently meeting and exceeding expectations.

Ben has led teams that have generated over a billion dollars in revenue over his 25 year career by using a formula of motivational leadership coupled with strategic marketing and analysis. Ben is widely regarded for his ability to improve team and individual performance and deliver on project promises through his deep understanding of people's motivational needs and company's revenue and performance goals.

Michael Manning
Vice President of Marketing [+]
Action oriented, creative and growth driven.
Michael comes to Ebco with strategic marketing vision, capable of easily building collaborative relationships with clients, stakeholders, peers and leadership cross-organizationally to align with and drive key business initiatives. As a highly motivated, perseverant, and resilient marketing executive, she has the drive to pursuing objectives despite barriers.

Prior to joining the team at Ebco, she helped attract some of the largest companies to engage in software development to grow and drive their business in a forward thinking approach. She dedicated her time, talents and tenacity to foster a culture of innovation and inspiring employees to exceed expectations.

Tom Crumley
Account Executive [+]
Tom is a business development professional who excels in turning strategic goals into practical action.
He draws from a diverse professional background, including building and overseeing multimillion-dollar eCommerce digital advertising campaigns to writing the technical manuals for a global SaaS platform. As Account Executive, he is enthusiastic to fortify our business development core that connects our team of trend researchers and thought leaders with the best clients in the world. He sees a surge of attention and investment into innovation happening across all industries, and he's thrilled to be at the center of it all.

A little about Tom outside of the office: He's a competitive tennis player, live-music lover, terrible jazz drummer, and with enough coffee can solve a Rubik's cube in under 2 minutes. He's an extensive traveler: he learned to drive a motorcycle in Vietnam, scuba dived with sharks in the Philippines, and once ate Pad-Thai for 29 consecutive days in Thailand. He is excited to bring all of these professionals and personal experiences to work everyday.

Rachel Krohn
Information Designer [+]
Agile designer adept in print and digital mediums.
Rachel is an experienced graphic designer and art director in the field of communication and marketing. She explores and refines ideas into polished creative solutions ranging from bringing trends and consumer insights to life visually to developing immersive print materials.

Rachel is the lead Graphic and Information Designer at EBCO. She holds a BS in Graphic Communication.

Ariel Meranus
Senior Trend Strategist [+]
Analytical thinker with a knack for mining insights and a passion for spotting emerging trends.
She's an experienced researcher and strategist with a proven track record of synthesizing large amounts of data and identifying pockets of growth for brands.

Before joining Ebco, Ariel worked as a research analyst at L2 Think Tank and a Senior Brand Strategist at Ogilvy & Mather. She has provided insights and strategic recommendations to some of the world's most iconic consumer brands across the Unilever, Procter & Gamble, and Beam Suntory portfolios.

Jonathan Abarbanel
Design Director [+]
Problem solving, multifaceted product designer.
Jonathan is a Product Designer who has brought concepts to life for a variety of Fortune 500 companies across an array of industries. He has worked in every phase of product development from medical devices to consumer electronics, furniture to wearable tech, food, health and wellness products for people and pets.

Tapping into a multifaceted career as a creative professional in several areas including music production, interactive media, user experience (UX) and industrial design, Jonathan is able to bring a breadth and depth of innovative problem solving to any design challenge.

Samuel Merritt
Videographer and Producer [+]
World traveler and creative videographer, brilliant at bringing trends to life.
Sam earned his B.A. in Communications from the University of Hawaii in Honolulu, Hi. He's a member of SAG-AFTRA with network TV credits from ABC, CBS & more. Sam's production and time as a videographer includes experience filming original content in 10+ countries during the last 2 years. Sam is a creative mind with a stunning eye for bringing trend and insights to life, allowing clients and teams to understand the impact of the world around them and what's to come.

Tony Rozanski
Director of Finance [+]
Director of financial policies and process development.
Tony joined the Ebco team with experience in managing financial business initiatives and associated change, as well as data analysis and financial modeling. As an integral member of the team, he supports various departments in the coordination and development of financial plans for A/R and forecasting tools/processes.

Part of his role includes accounting functions as well as process coordination, development and project management.

Susan Jeanette
Operations Manager [+]
Detail oriented operations manager and human resource assistant.
Susan has over 25+ years of experience as an operations manager and human resource assistant. She is known for her ability to handle detailed tasks with accuracy and efficiency as well as building processes and systems for organizations.

Prior to joining Ebco, Susan worked in education where she was in charge of overseeing human resources.

EBCO TRENDS CO-FOUNDER NAMED WOMEN IN RESEARCH LEAD
DECEMBER 15, 2018
AUSTIN--Erin Mays, co-founder of trend and innovation agency Ebco Trends, was named Austin Event Lead of the global non-profit Women in Research (WIRe), an organization dedicated to providing career development and educational opportunities for women in the market research industry. As the Austin Event Lead, Mays will be responsible for cultivating an Austin chapter and community amongst like-minded women working in research.
The first official event of the Austin chapter will take place during the 2019 Insight Innovation eXchange conference taking place April 23 through 25 at the AT&T Conference Center.
For more information, visit https://www.womeninresearch.org.
AUSTIN-BASED EBCO TRENDS NAMED ON AUSTIN INNO'S 50 ON FIRE LIST
September 7, 2018
AUSTIN--Today Austin-based trend and innovation firm Ebco Trends was mentioned on Austin Inno's 50 on Fire List, an annual list celebrating companies and people innovating across industries.
Ebco co-founders Erin Mays and Kalyn Rozanski will be attending the award ceremony on October 11, 2018, honoring all 50 startups named to the list, and recognizing the "Blazers", or winning startups in each category.
For more information and to see the full list, visit https://www.americaninno.com/austin/50-on-fire/austin-innos-2018-50-on-fire/.
EBCO TRENDS TO OPEN NEW OFFICE IN AUSTIN
January 30, 2018
AUSTIN--Formerly based in Los Angeles, Ebco Trends, a trend and innovation startup, announced today that it will be moving its headquarters to Austin, Texas effective July 1, 2017. "We are excited by the opportunities the Austin cultural climate provides us to bring our work to new industries, clients, and communities, while continuing to serve our global partners," said Erin Mays, co-CEO. Ebco currently has a variety of Fortune 50 and Fortune 500 clients across various industries and provides both trend process innovation and product and service development services to external companies.
Their new offices will be located at 3415 Greystone Drive in northwest Austin.
For more information, visit www.theebco.com.
FORMER STERLING EXECUTIVES CREATE NEW TREND INNOVATION STARTUP
February 1, 2015
LOS ANGELES--Former Sterling Brands' VP of Innovation and Strategy Erin Mays is launching a new venture with partner Kalyn Rozanski, also formerly of Sterling. The two colleagues reconnected in efforts of starting a trends innovation consulting firm that supports corporations of all sizes and industries using trend research to drive innovation, increase revenues and stay ahead of ever-changing consumer needs and emerging markets. The new company, Ebco Trends, promises to provide clients with "differentiated research that leads to breakthrough innovations." The company will also offer services such as product and service development, trend expeditions, and consulting.
For more information, visit www.theebco.com.