FOMO Factory: What the future of retail can learn from Immersive Art Exhibits
What the future of retail can learn from Immersive Art Exhibits
Traditional retailers are falling, while the e-commerce incumbents are ramping up new brick and mortar spaces. We look to interactive art exhibits as inspirations for the future of retail.
Did you miss out on The Museum of Ice Cream, The Dream Machine, Yayoi Kusama's Infinity Mirrors or any other hyped immersive art experience? No worries if you're in Austin. The FOMO Factory has opened and I was fortunate to secure a ticket for the first time slot on opening day.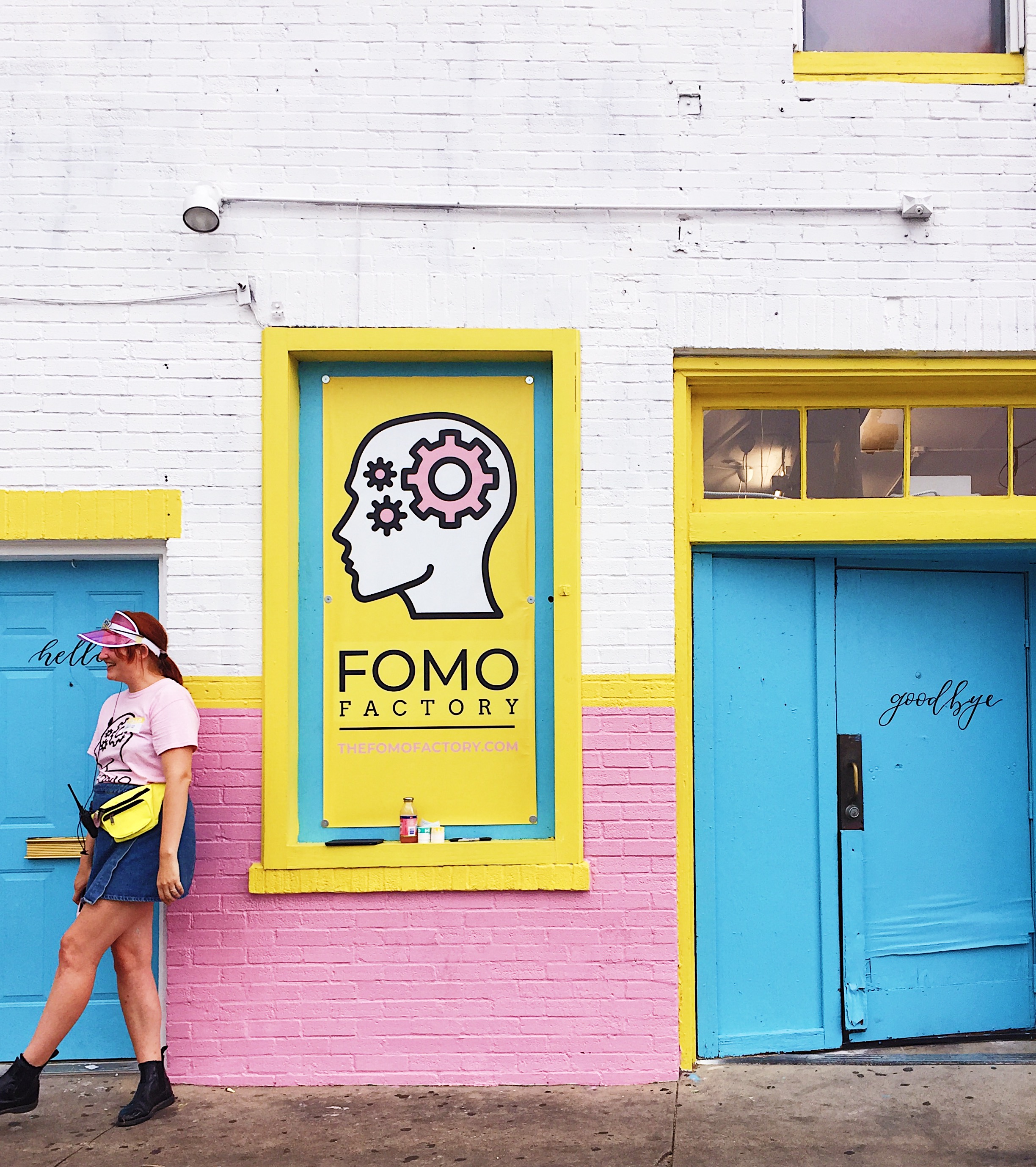 The FOMO Factory is an immersive, multi-sensorial exhibit
Following the immersive art exhibit concept, The FOMO Factory is an immersive selfie "wonderland" retail shop filled with multi-sensorial spaces where attendees are invited to take photos and marvel at larger-than-life retail displays with the intention of delivering a new shopping concept.
Experiential nostalgia
The interactive space includes 7 areas designed to replicate nostalgic memories including birthdays, toys, playgrounds, music, school dance, vacation and back to school.
This exhibit follows several immersive experiences that have popped up in the last few years that aim to commodify and bridge social media experiences into physical retail experiences.
Instagram-able
During my visit, The FOMO Factory experience was an absolute playground for the child at heart, young and old, and a safe space for creatives and content creators without feeling judged—which is a normal occurrence in our self-obsessed world.
There were attendants at every room that were eager to assist everyone's desire to capture the perfect IG content.
Brand-sponsored experiences
With sponsorships from LimeBike, Snapple, Nada Moo, Sprinkles, Yoobi, Spoonflowers, and May Designs, The FOMO Factory seamlessly incorporated brand experiences into each space with products samplings, photo props, and backdrops. At the end of the visit, you arrive at a mini boutique where guests were able to buy "souvenirs" from brands featured in the exhibit as well as The FOMO Factory's own branded items.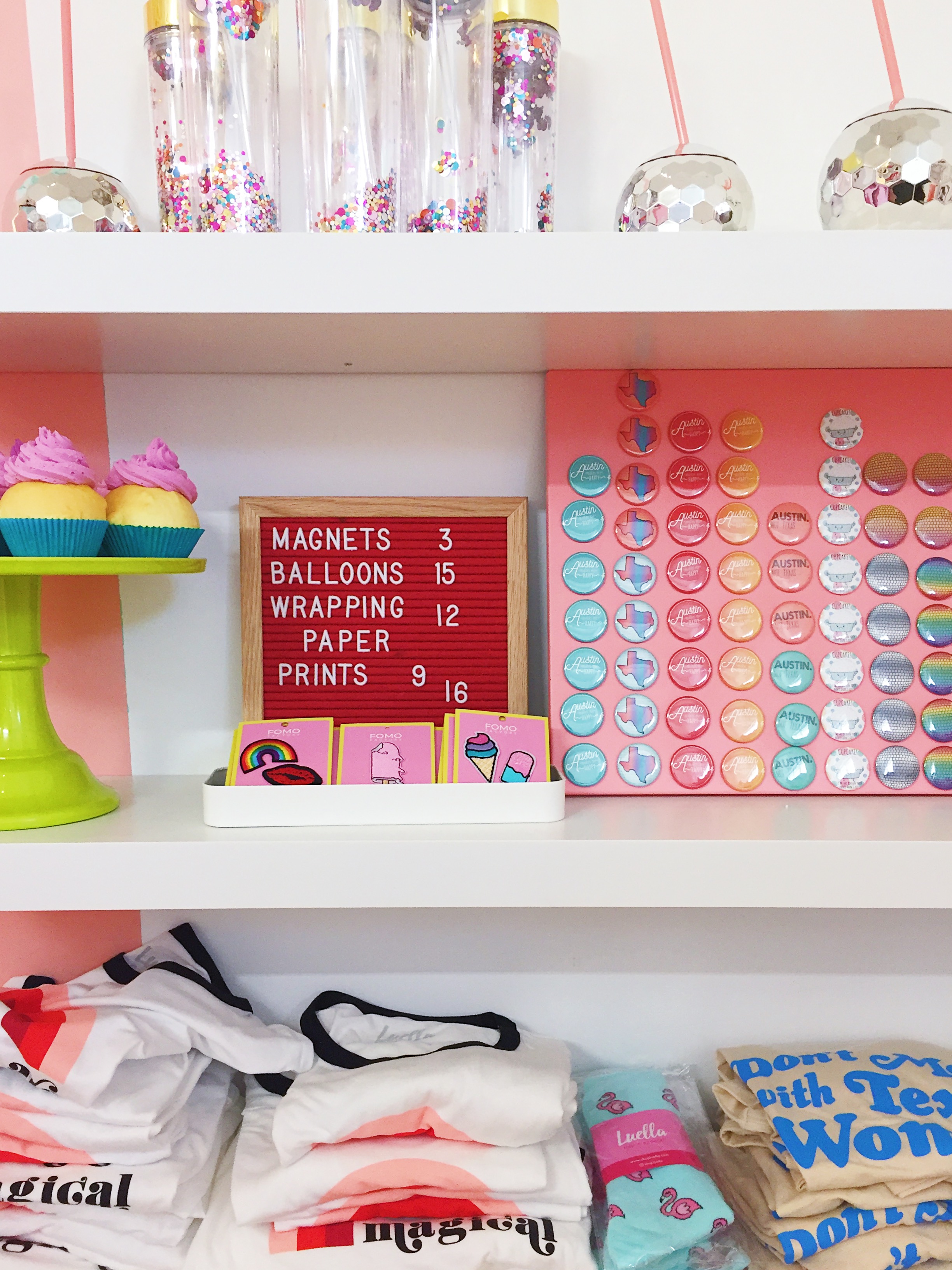 Retail is not dead, Bad retail is dead.
To get consumers out of the house and engage in physical retail, the retail experience must provide an engaging experience that is both conversation worthy and holds social currency. The product becomes a secondary focus to the retail experience as experiences are commodified.
This is where the museum retail model comes in and becomes a perfect analogy.
Museums entice attendees by promising an experiential physical narrative. At the end of the journey, attendees are met with retail shops that allow them to purchase items that capture their experiences.
Museum of Ice Cream

The Museum of Ice Cream, for example, has become the crowning example of this experience. The exhibit first opened in Manhattan in the summer of 2016 and has toured around numerous cities welcoming over a combined half a million visitors, contributing more than $20M in ticket and retail sales. With its success, it has forged several partnerships which has help transcend the exhibit into a lifestyle brand. In May, MOIC launched a collection of children's clothing inspired by their exhibit at Target as a result of a design partnership. On July 8, they launched a line of ice cream at over 1,800 Target stores nationwide. On September 19, MOIC is launching a limited edition bubblegum pink makeup collection in collaboration with Sephora Collection. In June, they opened The Pint Shop in NYC selling the museum's new line of ice cream and putting the focus on ice cream while still delivering a similar world of photo ops.
What's next?
Modern consumers desire value beyond the product experience, they want social currency beyond the life of the product. Retail must create curiosity and ignite creativity. Retailers, if building off of the museum model, must reimagine the retail experience through the lens of social media, replicating an Instagram-first approach. Brands can also leverage these platforms as testbeds for new product offerings.
If you're in Austin and would like to experience The FOMO Factory and a glimpse into the future of retail, you can attend from September 14 to October 21, 2018. Get tickets here.
Interested in more information on how the Ebco can create a customized local market expedition? Contact us today.